Real Marshall Radio Telemetry Customers: Here is what they have to say.
---
I can make better decisions flying my birds. Even if I can't see my bird I can glance at my phone and know where to look. How high the bird is, whether he's sitting or if he's flying. It gives all this crucial information that just makes life easier.

Steve Chindgren
---
I have always received very friendly service from Marshall and ordered items ship quickly. I've been a loyal user of their telemetry for years and wouldn't put any other transmitters on my merlins.

Jeremy Bradshaw
---
Speaking from long personal experience, I can say without hesitation, it's (Marshall GPS) not only infinitely better than conventional telemetry, but is built to a standard that's beyond compare.

Tony James
We have only great things to say about Marshall! We have been using their telemetry equipment for the last 10 years. Reliable, durable and efficient. They also have incredible customer service!

Brigitte McKinnon
---
Found it a brilliant system, quite happily tracked a falcon 20 miles with it with real time data the whole time. Most expensive of falconry equipment I've ever bought but I'd happily pay double to replace it, it is so useful.

Martin W.
I am a 57 year old man. I had countless experiences with all kind of different vendors. Marshall Radio Telemetry is the best service, product and quality company I have encountered in my entire life. And trust me I am not that easy to please.

Marshall Radio Telemetry Rocks!

Axel Schardt
---
I haven't ever been in a situation where a bird hasn't been retrieved successfully using this system.

Danny S.
---
When I first was introduced to Aerovision it was back in February (2015) and what I thought about it was this is going to be a game changer because I go out and fly for abatement during the summer for blueberries and wine grapes… when I got out in the field I was able to see how far my bird was, how much area the bird was covering and also be able to show it to customers… it was surprising to see how much coverage the bird had done.

…This has made my job so much easier.

Kenley Christensen
---
I got my GPS and use it on my Aplo. I decided to fly her today in a fog with about 150 feet of visibility. I was able to know where she was at all times. It was a great feeling. When she got too far out, I could call her back and see her respond in real time to my whistle or voice. It kept us flying longer. It's been great watching her stats go up knowing she is getting stronger rather than trying to guess if she looks faster, or flying higher, or flying longer distances. If she goes out of sight, I can see if she is coming back on her own, rather than panicking and jumping in the truck with my yagi.

Jeff Chapman
I use the Turbo GPS every day with my falconry business, without doubt this is the best system on the market, backed up with excellent customer service.

Steven Brazendale
---
Excellent products and responsive customer service. I love these folks!

Anne Pearce Hocker
---
By far the best falconry and dog telemetry tracking equipment available!!! Cutting edge technology, unparalleled quality, and top notch service.

Justin Searle
The Marshall GPS System is unquestionably a game changer to my falconry. The reliability of the equipment coupled with the data available at your fingertips makes this equipment a must have.

Louis Velasquez
---
I have been using Marshall telemetry for 20 years. Fantastic customer service, fantastic product, no complaints.

Simon Higham
---
Beautiful product. Now I can free fly my macaw with ease.

Airiana Flyers
Fantastic International Service. Thanks all team Marshall.

Jose Alejandro Villada Reyes
---
Accurate, instant and lightweight! Good GPS for birds.

Jien Dennis
---
I use it in Hong Kong where skyscrapers and tall buildings are everywhere. I and my friends recover our birds multiple times and we are quite satisfy with the result… only GPS light weight enough and TOUGH enough to withstand the biting force of a Macaw.

Jackie C.
---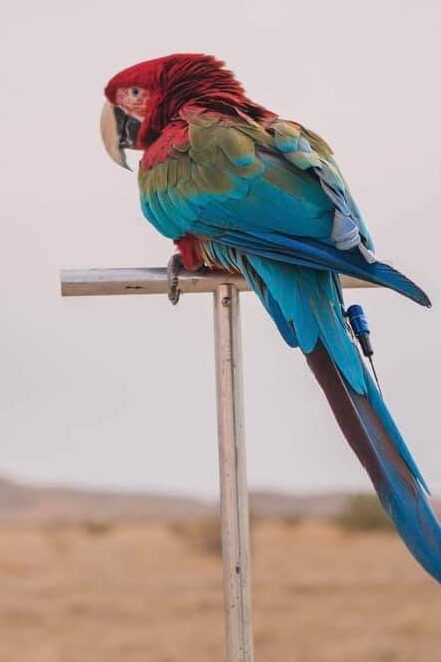 Excellent world class products and customer committed. We currently fly 7 parrots who successfully wear the Marshall GPS and UHF trackers, from conures to large macaws. The Aerovision app is incredible allowing tracking of multiple birds on same screen, recording the flights. Our Field-Marshall 1000 helped us find a distant, downed and injured bird who would not be alive today had Delilah not been wearing her GPS telemetry.

So many great software and hardware features.

Customer service is also world class and readily available by phone every time we've called. They have helped us at every issue, solved our problems and they Stand by their warrantees.

Shipments always within a day or two..

Thank you so very much Marshall Radio.

Chris Armstrong
---
I was on Cape Cod last season starting a new bird in the cranberry bogs. She decided to go exploring. Unfortunately for me, she never stayed in one place long enough for me to catch up. Back and forth across highways and back roads. I drove, while my friend gave me directions. It took several hours before I finally caught up with her. I doubt that I would have without Marshall GPS.

Bill J.
When flying falcons from 4000 ft it's good to know we have the best in the business watching our every move.

Peter Bergh
---
Modern technology changing the rules of the game. What was lost can easily be found with the Marshall GPS turbo and Aerovision.

Dylan F.
The staff at the American Eagle Foundation are surely thankful for the unprecedented technology from Marshall Radio Telemetry that provides peace of mind when exercising our birds outdoors! Challenger the Eagle wears this small Turbo GPS transmitter for every outdoor stadium flight across the country, in addition to his daily flights at Dollywood.

American Eagle Foundation
---
In collaboration with Marshall Radio World as people who really care about birds. Bringing a very useful tool that has been used with falcons to the world of parrots has been a game changer in the freeflight world.

BirdTricks
---
Where most people have a "find my phone app" we use a "find my falcon app". The GPS transmitter provides us with real time location as well as important flight statistics to ensure that we know exactly where and what our birds are doing during their flights.

Royal Shaheen
---
Something about the GPS transmitter! After using the GPS, I couldn't imagine going back to a radio transmitter.

Barny14
---
Marshall telemetry, never lost a bird with such good equipment.

Desert Kings Falconry
The Marshall Falconry GPS system is the next generation of falconry tracking with real-time data streaming. It gives us speed, distance, location, and altitude of the falcon along with many other statistics. Thank you Marshall Radio Telemetry for another great flying season!

USAFA Falconry
---
Rojo (Macaw) never leaves home without his Marshall GPS.

Free Flight Mallorca
---
The use of technology in our birds of prey is essential, as it throws us very important data at flight time such as real-time location, speed, height and travelled distance.

Control Anatum
It's always better be safe than sorry! Thanks Marshall Radio Telemetry for being there for us!

Claudia S.
---
A true case of technology empowering greatness. When GPS & UHF transmitters are flown in adverse conditions, in an adverse environment. Quality matters.

Falconry Told
---
During urban abatement, we might not be climbing over hills and rocks. But knowing your bird is on the roof of the building next door, definitely eases your mind.

Hawk Squad Crew
I'm so grateful for Marshall GPS for always being able to keep track of my bird in the most hilly, windy & weirdest flight conditions.

Maud S.
---
These systems (GPS) aren't just great for finding your bird, they're great for tracking progress, speed, altitude and fitness.

Mary R.
---
We use Marshall's GPS, accurate, light and VERY tough (something with the type of birds we have that is much needed).

Knowing where he is at every second, height, distance, that for me, is tranquility.

manu.parrotslife
---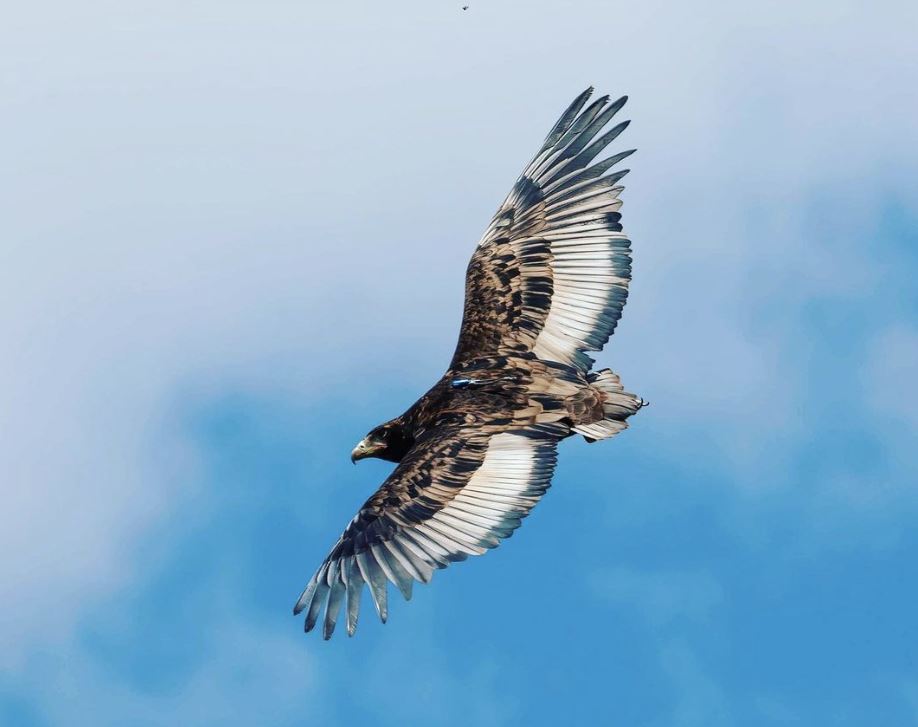 I fly all my birds with Marshall Radio Telemetry. It provides valuable support in case something happens and your bird flies off, so they are quickly tracked down And with their ingenious GPS system now, we get such incredible information about our birds flying!

Thank you Marshall Radio Telemetry

Nathalie D
---
One of the most important pieces of equipment we use! A transmitter is attached to the falcon before every free flight. This allows us to locate our falcon in the event of a fly-away. We use the trusted Marshall Telemetry system and hope to upgrade to the GPS system in the near future. Telemetry is a revolutionary change for modern falconry and allows falconers to fly the same bird for longer periods of time and it allows other falconers with receivers to assist in finding a lost falcon. There are many benefits to radio telemetry, a crucial piece of equipment for success.

African Falcons
The Marshall GPS system for falconry and parrot freeflight, works wonders with my baby Althea! It's comfortable, easy to install, and reliable! With the Aerovision app, I can record and collect data from her flights which not only is useful for me but useful for the community as well. By collecting data we can further the knowledge on specie specific freeflight… I love using the Marshall GPS. I whole heartedly suggest Marshall to those who freefly. Not only does it give peace of mind if something goes wrong, but it also gives helpful statistics to help further our education on flying falcons and parrots as well.

Ap R.
---
Without the (Marshall) GPS on my bird, he would have never been found. Jasper was hit by a seagull and knocked into the water on the job site. The rescue boat went out and passed him at first but with the transmitter pinpointing his location they looped around to find the little survivor gripping a rope in the water. So worth it!

Thank you Marshall Radio Telemetry

Tahnee P.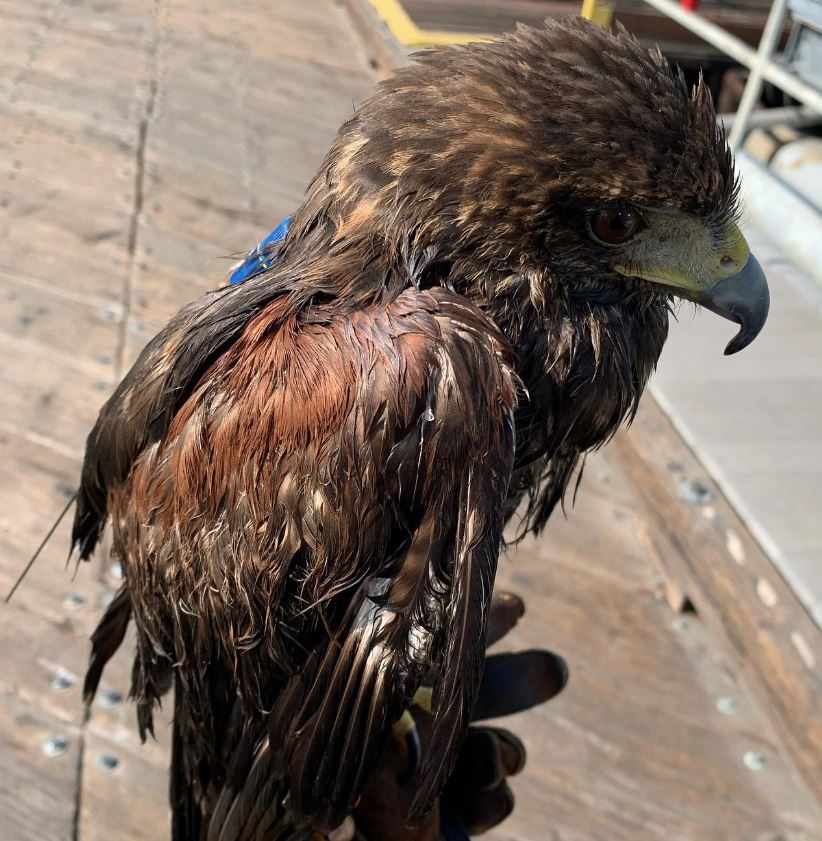 ---
Thanks Marshall, my bird is flying happily.

Jian L.
---
I ordered my Marshall GPS system with the Turbo transmitter and that system is amazing! They it out to me quickly and I've been using it to get success on my hawks and falcon. Would recommend 100%!

Christopher Karraker
Ordered GPS for my falcons, they called the next day to confirm my order and I received it in less then a week. Marshall called a few days later just to make sure everything was all good. Amazing people.

Stephen Mcquaid
---
I've had my Marshall Radio GPS for 4 years now, best thing I have ever bought.. great insurance for my Harris Hawks.

Paul Lock
I'm very happy with my gps system that I use to fly my red tail hawk. Following my order a Marshall representative emailed me asking questions to make sure the system would work with my current cell phone and be appropriate for my needs. The system is used everyday I fly my bird and was very easy to set up. A necessary not optional piece of equipment in any falconer's war chest.

Nick Jacinto
---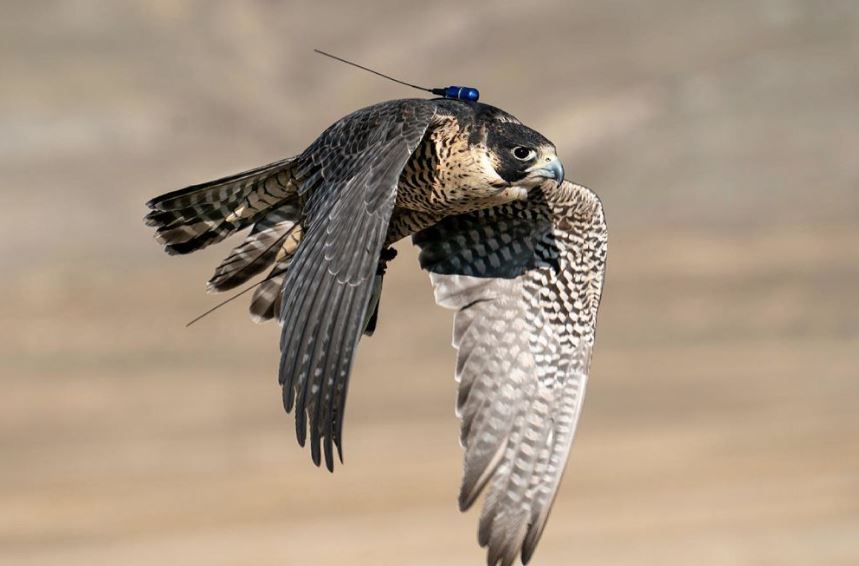 You know why we love Marshall telemetry? Because this was the last photo taken of this anatum Peregrine before she decided to take a ride among the thermals. She flew about 100 miles north, decided to stay out two nights in a row and then eventually was recovered not too far from her flying field. Thankfully she had not just GPS on her but also a Marshall UHF RT transmitter, helping recover her days later. We are VERY happy she is home!

Krista E. (Feather)
---