Description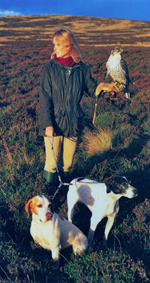 Emma Ford has been a falconer since she was eight. With her husband Steve, she founded the internationally acclaimed British School of Falconry in 1982, the first of its kind in the world. The two branches of the school, at the Gleneagles Hotel in Perthshire, Scotland, and at the Equinox in Manchester Vermont, USA, attract enthusiasts from all over the world.
Emma has traveled widely in connection with her work, teaching, consulting and presenting papers at international zoological and veterinary conferences. Former Countrywoman of the Year, she drew up the falconry syllabus for the Duke of Edinburgh Award Scheme. She featured in the BBC series Countrywomen and wrote the book of the series. She is known worldwide for her work through frequent television appearances, documentaries, articles and natural history film work.
A keen conservationist and country sportswoman, Emma also writes for national newspapers and magazines from her home in Perthshire, Scotland. She wrote her first book and the age of 16; her most recent publication is a humorous autobiography, entitled Fledgling Days. Gyrfalcon is her eighth published title.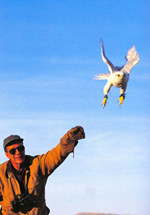 Material in the chapters on North American Falconry techniques and Captive Breeding, as well as spectacular photography by Robert Berry combine to provide a definitive statement on these subjects (as of 1996). Bob Berry has been a falconer from the age of ten. He began experiments with captive propagation of passage peregrine falcons in 1964 and helped found the Peregrine Fund in
1970. A pioneer in breeding behaviorally imprinted raptors, he has successfully propagated goshawks, peregrines, and gyrfalcons and is the founding President of the North American Raptor Breeder's Association. An accomplished photographer throughout his life, Berry now specializes in high-speed action portraiture of wild and captive birds of prey. He is past President of the United States Liability Insurance Group (company now acquired by Warren Buffett). He lives in Sheridan, Wyoming, where he and his wife propagate gyrfalcons and operate a working cattle ranch.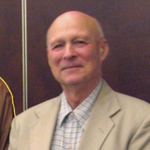 Dr. Tom Cade passed away in early 2019. Retired in 1988 from Cornell University where he held the title of Professor Emeritus in the Section of Ecology and Systematic's, later serving for five years as professor in charge of a graduate student program in raptor research at Boise State University, Idaho. He organized the Peregrine Fund at Cornell's Laboratory of Ornithology in 1970 and continued to serve as its Founding Chairman at the World Center for Birds of Prey in Idaho. He published more than 200 articles and three books, mostly on falcons and other birds, and he has been taking trained falcons afield for 72 years.
Anthony Rhodes was born in Yorkshire in 1959. He gained a BA Hons degree in illustration at Manchester Polytechnic and turned professional in 1982. Since then he has exhibited widely and undertaken commissions, specializing in wildlife and sporting subjects. Antony's fascination with birds of prey began in 1977, when he took up the sport of falconry.
Andrew Ellis illustrated his first book, The Sporting Gun, when he was eighteen. Wildlife paintings are now represented in collections in America, the Middle East and Europe. He lives in Devon and has been a practicing falconer since his teens. Gyrfalcon is his first major project on raptors.
Piers Cavendish was born in Canada in 1956. He studied photography at the Central London Polytechnic and gained a BA Hons. He took up photography professionally in 1979, specializing in news and current affairs in Latin America, Africa and more recently in South East Asia. His skill and speed with long lenses helped him when he turned his attention to wildlife photography. As well as extensive studies of the peregrine, his wildlife subjects have ranged from wild horses and armadillos to alligators and big game.