Responsible for getting things done at Marshall Radio are a group of unique and talented people that have fun doing what they do. They have worked together for many years to create the unique synergy that pushes telemetry design and production forward to new levels.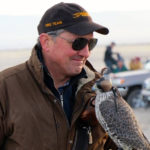 Robert Bagley
Marketing, Design and Field Testing
Robert is responsible for Marshall Radio's product feature and design strategy, Sales & Marketing as well as the creation and maintenance of the Website, On-line Store and Social Media Sites. Robert's duties also include the permanently self-assigned role of testing new and existing products in the field with horses, dogs and falcons. However, recruiting and retaining the key people on this page is his most significant responsibility. Call Sign: KE7NRT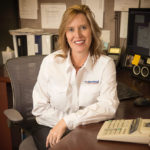 Teresa Halloran
VP Finance
Teresa brings twenty years experience to her key role as Government Contract specialist, with the ability to navigate the regulations and labyrinth between Marshall Radio and the Special Operations Groups that use our equipment in hot spots around the world. She also manages our purchasing, Human Resources, odious tax obligations and banking. Having been with Marshall Radio since the beginning, in 1997, Teresa has proven to be a key asset in keeping the company organized through it's growth and success.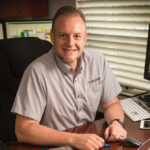 Kevin Harcourt
VP Sales and Business Development
Responsible for overseeing the day to day operations of Marshall Radio and coordinating with our international branches, Kevin assures that Marshall Radio provides the absolute best products and service world-wide. Kevin attended Utah State University, dual majoring in Computer Science and Mechanical Engineering and takes part in many of the R&D projects constantly in the works at Marshall Radio. A life-long technology enthusiast and gear head, Kevin also administers our internal IT infrastructure, ensuring that cutting edge technology is used through-out the company. Call Sign: KF7KJT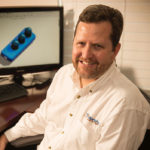 Jerry Merritt
VP Manufacturing
With over twenty years of high precision machining experience and more than ten years of design and manufacturing engineering, Jerry has developed many of the Marshall products in use around the world today. With a background ranging from miniature medical implants to sophisticated components orbiting the earth, he brings a diverse and unique design style to the new product lines here at Marshall Radio. Jerry holds a BS in Manufacturing Engineering with a minor in Electrical Engineering from Weber State University, Jerry utilizes the latest manufacturing techniques and materials to develop rugged equipment while retaining that aesthetic beauty in Marshall products, and especially in the tiny transmitter cases, that you would expect to find in jewelry.
Emily Elkins
Key Accounts, Customer Service
Emily handles all of our Distributor and OEM accounts. Her duties include Customer Service, Sales, Marketing & Customer fulfillment. She has a perfect memory, is extremely organized and has worked in other small businesses running the entire operation. Emily is responsible for closely tracking the large Distributor Orders for accuracy, both domestic and international, to ensure Stock Orders are handled quickly and correctly.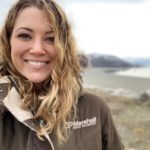 Mandy Berger
Customer Service
Mandy came to us from Michigan in 2018. She handles front line customer support and is the bright and cheery voice you hear when you call in for help, or to place an order. Mandy is adept in helping users selecting the right equipment and provides expert customer service with all things Marshall. Mandy traded the Great Lakes to join our team, (and to enjoy the Mighty 5 national parks in the state of Utah) and loves the outdoors! Back in the mitten state, Mandy was involved in putting together camps for youth sports and earned her degree in Physical Education. Her calm kindness and teaching experience makes her a great asset to Marshall Radio.